Monday Morning Sun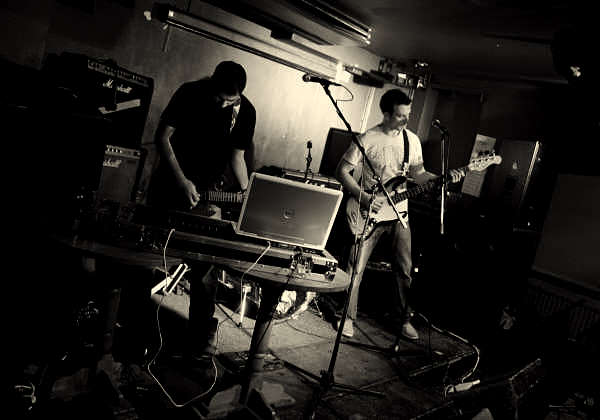 Biography
Monday Morning Sun was formed in 2006 by two members of the Oxford hardcore experimentalists Xmas Lights. Taking their diverse influences the duo make music which meshes shades of light, emotion and drawn-out tension.
MMS was born from an admiration of psychedelic, ambient, dub, trip hop and mind-numbing guitar driven music, with lyrics pondering personal yet universal themes. Live drum loops are the backbone to a mixture of synths, sprawling guitars and the dual vocals of Umair and Marco.
MMS is set to release several EPs of material and an album in the coming months. Live performance commenced in Feb 2009 with a UK tour through London, Cheltenham, Colchester, Brighton, Portsmouth, Manchester, Sheffield, Wales and Leeds.
Members
Umair – Vocals, guitar, drums, synths
Marco Ruggiero – Vocals, bass